Ribeye Steakhouse
Manchester

When Ribeye's journey began many years ago, their vision was to create a premium dining experience in Manchester, available to those who had never had the chance to experience this. Now they have fulfilled this dream; they now aim to bring award-winning food to a generation that desires luxury, creativity, and temptation.
Opening in Manchester in July 2019, Ribeye Steakhouse bases its philosophy on "It's All About The Food", paying homage to the best meats both locally globally, and it must be paying off – they have procured the best meats internationally!
Along with their appreciation for fantastic meats, from the get-go Ribeye are also showing their appreciation for the environment through their Partnership with the United-Nations-backed initiative Carbon Free Dining, providing education in some of the most deprived areas on the planet, and contributing to ending poverty.
As a Carbon Free Dining Certified restaurant, each bill presented at Ribeye allows diners to plant life-changing fruit trees in developing countries, in turn counterbalancing the carbon footprint produced from their outstanding food.
Interested in becoming a
Carbon Free Dining Certified Restaurant?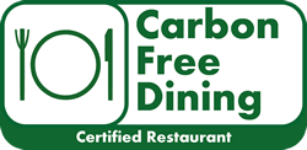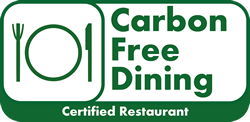 Ribeye Steakhouse
Unit 1A, Number 8 First St,
Manchester,
M15 4FN